Boys Halfway House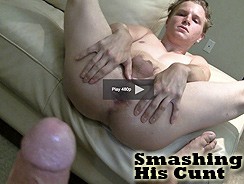 JUB Site Rating:
0 total vote





Boys Halfway House's Billing & Pricing
Boys Halfway House's primary billing processor: Ccbill
Monthly: $29.95 recurring
30 days: $34.95 non-recurring
90 days: $69.95 non-recurring
Six month: $119.95 non-recurring
One year: $179.95 non-recurring

Alternative credit scheme from 30 credits at $29.95 to 400 credits at $299.95
VISIT Boys Halfway House NOW!
You know what it's like when you're watching something and you think, 'This is really naughty, but I like it'? Well, that's what I was thinking when I saw some of the videos at Boys Half Way House. The set-up here is that there's this hostel for wayward boys, usually aged 18 or 19, but sometimes older, and they all get to live together while on probation. But they are naughty guys and so need to be punished, and their punishment is always gay sex. These guys are all straight street guys so that doesn't go down well, though, after some initial refusal, they tend to go down very well, if you see what I mean.
So, what we have is a nice mix of hot amateur guys, many with tats, well built, or scrawny, or 'off the street' and the guys who are in charge of them. The boys sometimes get bound or gagged, they get forced into doing these depraved acts as punishments so there's a nice master/slave theme and humiliation, and things really heat up when they get into the anal and hardcore, some of which is bareback. There are also some group scenes that are really well played out and just about believable. So you really can imagine that this half way house exists and then you start to wonder how you can get a job there.
If you can't actually work there then the movies are the next best thing. There were 50 when I was carrying out my inspection of the institution and they were all shown with a variety of viewing options. There were three streams, from 360p to 720p shown in a player at 890 x 510, and the quality was good, it was a kind of hand-held, POV, amateur style of filming that came across as very natural. There are downloads at 720p (the top res was 1,280 x 720) and you can also stash movies to your cloud storage. Movies are called 'Incidents' and you're able to rearrange the order you see them in. Mind you, the site is still pretty small so I just started at the newest and worked my way back. I say newest, the site didn't carry upload dates but it did promise a new scene each week.
Movies come with trailers and run for between 20 and 50 minutes each. You can leave comments on them and rate them. There are various ways to filter and search and the site has a neat layout so it's easy to use. There is a model index that lets you select content via the face or body shots of each inmate but there's no information about them. Movies do come with descriptions and linked tag words for more filtering though and the whole thing is easy to use and looks good.
There were no galleries here and no real extras, though there is a link to a store where you can buy the Boys Half Way House DVDs. You need to check out the sign up options as there's a accredit scheme running as well as the standard set monthly or longer-term fees. A movie download was 10 credits and 30 credits cost $29.95.
Bottom Line:
The guilt I felt at seeing disadvantaged youths being used and abused didn't last for long, and it's all part of the fantasy that's being played out here at Boys Half Way House. And that fantasy is being played out brilliantly. I loved the site, simple though it is; the movies are 720p HD and on theme and the guys are wonderfully natural. The sex is hardcore and the quality is fine, and movies come with decent download options. As long as the updates continue, this exclusive content site should grow and become one hell of a place to check out street-boy punishments.
Tags:
Amateur, Prison, Forced Sex, Twink, Teen, Bareback, First Time Gay Porn Guys, Domination, BDSM, Fetish
High Definition Yes (720p)
DRM Free Porn Yes
Downloadable Yes
Content Format Videos, Model index
Live Shows No
Bonus Content No
Multiple Site Hub No
Content Updated No dates shown
Mobile compatible Yes: Desktop, tablet and mobile
Safe Sex Notice:
This gallery contains images of unsafe sex practices, also known as barebacking. Engaging in sexual practices without the use of a condom is a risky and unnecessary behavior. There are a lot of studios including the one listed on this page that film bareback or have bareback scenes in their content libraries. The images presented below should only be used for fantasy and you should not deceive yourself into thinking that "everyone is doing it." Further, you should not assume that just because you see photos or film content of barebacking that sexually transmitted diseases have been miraculously cured. HIV and other sexually transmitted diseases are very real and potentially lethal. Please practice safe sex in your own life and educate yourself regarding the dangers of not wearing a condom before having sexual encounters. Visit AMFAR for more information about safer sex.
VISIT Boys Halfway House NOW!
VISIT Boys Halfway House NOW!