Only Real Guys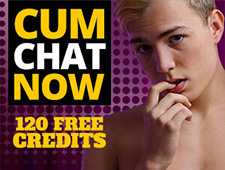 JUB Site Rating:
0 total vote





Updated: 2012-06-20
Primary Categories: Amateur
Secondary Categories: Big Muscles, College Men, Fetish, Group Sex, Military, Outdoors Public Places, Straight Men, Tattoos Inked, Uniforms, Video Downloads, Younger
Currently No Galleries Currently No Videos
Only Real Guys's Billing & Pricing
Only Real Guys's primary billing processor: Ccbill
$19.99 for three months recurring
VISIT Only Real Guys NOW!
Me too. I mean, I had to double check that price. Three months for under $20.00, are they crazy? Apparently so as that's the only sign up offer you have. Great news though because this is all about real, amateur genuine, straight (and probably gay too) guys doing all kinds of stuff. If you love looking at photos of other ordinary guys, and not studio models, then you are in for a treat at Only Real Guys.
There were 19 'departments' linked from the members' home page, one of which was videos, and within that area there were eight departments including underwear, peeing, dicks and balls. It's all very straightforward, you just have to follow the links. The various areas open in new tabs so you don't lose the home page and then videos open in new tabs too; you could end up with lots open but that's not a real problem.
The videos I found were arranged in sets with simple titles like 'page 1' which, in the Locker Rooms area contained 12 clips. The titles tell you what to expect 'Drunk guy caught in shower' or 'Ass massaged by his team mates' that kind of thing. Click the title and there's your clip. These are usually short and not great quality clips from phones and home cams, and the screen is pretty small; I found Quicktime and Flash in use for streaming and no downloads. There's also no information about where the clips come from, but you can probably guess they are not exclusive so you may have seen some before.
The site does much better in the photos area. I was strangely drawn to the Bulges area first where there were galleries showing men in cycle shorts and lycra, swimmers with cock outlines on show, runners with an obvious dangle. Individual images opened in a new tab, so again watch out for a full up browser, and also watch out for the small 'next' links in the gallery pages, there are more pages other than the first one and I almost missed the link.
It's hard to tell you the exact number of images or videos here as there are so many pages and galleries, but I reckon you're going to need a fair amount of time to get through everything, the Underwear section alone had 40 galleries and there were over 70 in 'Dicks.' And there are loads of images to collect. Some of these images were at sizes around 640 x 480, so may be screen caps from videos. Others were towards 800 x 600 and just about all of what I saw in the pictures area was a decent quality.
Although the site looks pretty amateurish and tends to fill your browser with new tabs, there is update news on the home page and this was pretty recent. There may not be many or any interactive options (can we send in our own images?) but you do get a wide choice of categories including: Horseplay, topless, manginas, balls, asses, passed out, bathroom, hazing, military, 'Everything else' and 'amateur men you can meet' which links you to All American Men run by the same chap. This is where you can share your own pics and swap email addresses, you will have to sign up first but the price is low.
Bottom Line:
Great for pics, ok-ish for video clips, for interactivity see the other site. But for perving pics of guys naked, semi naked, showing bulges, messing around with straight mates and hazings, then Only Real Guys is going to be hard to beat.
VISIT Only Real Guys NOW!
VISIT Only Real Guys NOW!