Netdixx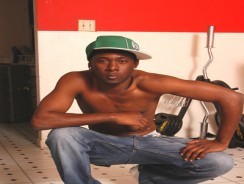 JUB Site Rating:
0 total vote





Netdixx's Billing & Pricing
Netdixx's primary billing processor: Paycom
$3.95 Per Clip
$9.95 Per Full Length Movie
VISIT Netdixx NOW!
Maybe you don't get your DVD's mailed to you overnight, but Netflix has nothing on NetDixx because NetDixx gives you everything immediately.
As in, right now. NetDixx has almost a hundred clips of gay black and Latino thugz doing everything you have ever imagined them doing and probably a few things you never fantasized but NetDixx will get you wondering why you haven't.
The latest addition to NetDixx is -- and put us on death row if we're lying -- is sixteen full length movies available for immediate download for only $9.95 each and more full lengths are on the way. And remember, it is not one of those "add a movie to your queue and wait like several days by your mailbox wondering if the postman has run off with your porn."
You get a current full length movie such as "The Show Part 1" and all 9 and a half inches of Tiger Tyson uncut for less than 10 bucks and you will watch it immediately. It can't get any simpler. So stroke your genius, Holmes, and check out NetDixx immediately. It's elementary, my dear Watson, to visit NetDixx if only to check out the tremendous collection of free gay video clips.
VISIT Netdixx NOW!
VISIT Netdixx NOW!