Randy Blue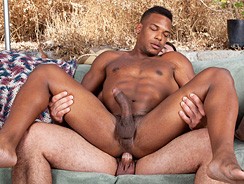 JUB Site Rating:
1 total vote





Randy Blue's Billing & Pricing
Randy Blue's primary billing processor: Netbilling
Randy Blue's optional billing processor(s): Ccbill, Paycom
$12.95 for three days recurring at $19.95 per month
$24.95 a month recurring
$39.95 for one month non-recurring
$74.95 for four months non-recurring
VISIT Randy Blue NOW!
There is a reason that Randy Blue has been nominated for, and won, so many industry awards. And that's because he's found a way of mixing the personal with the professional. And he's also found a way of running a non-stop website. You're not signing up for the standard here, you're signing up for a way of life. I mean, as well as the exclusive videos and galleries that the company produce on a regular basis you've got blogs and info, plug-ins and extras, and continuing variety. And the quality levels remain high too.
The members' home page is alive with hunky, young, fit and muscled guys. There are flashing adverts and texts, things to click and see and you know straight away that you've come to an interactive and interesting pace to be. This is different from the norm, and this difference makes this site one to stay with. Check the latest news, see when the next live show is going to take place, see the most recent videos, or start to explore the top menu...
This is what I did and I came first to the model index where the newest hot stud to join the site was featured. There were then over 400 guys in the index to browse through, and the contributions dated back to 2003 - so the site has been up and running for a long time, it's experienced and that experience shines through. When you've found a guy you want to see more of you click him to get to his full page of descriptions, and links to his appearances. So the model index works as a guide, if you like, guiding you by looks. But as all the guys are tops for looks, cute and/or hunky, jocks and college boys, older twink and studs, and as each one is as attractive as the next, you may well have trouble deciding who to go with first.
So, click next to the Videos page to find over 730 movies. These are shown with sample shots and their upload date, so you can keep an eye on regularity. Select one for a description and as many viewing choices as you could wish for: streams, in four qualities including HD, downloads in the same four choices, links to the screen caps, links to related movies and a chance to add it to your own favourites area. You're also able to check the previews too, so you can see if this movie is what you'd hoped for, and it will be; great quality, great guys, great sex.
There are then over 1,200 photo sets with quality images, plenty there to collect, you have a choice of sizes to view the pics in and links to the model's other work. The Live Shows link in the menu takes you to the schedule so you can see who is on next and when, and it also takes you to the archives for 90 full length recordings. By this point you're starting to laugh deliriously as you realise that, for a standard monthly fee, you're getting access to soooo much hot porn. All great quality too. By the time you've got to the 100 DVDs with their individual scenes to view
(non-exclusive but who cares)
and the 17 feed sites, and the two blogs; and by the time you've added in the interactive design and all the extra functions you get to play with... well, by then you're being carried off to the funny farm and no one will believe you've been to such a fantastic and value for money site.
Bottom Line:
Randy Blue has it all, and then you are given some more. This is perfect value for money, perfect porn with perfect stars, and it's all fun to play with, use and interact with. They are crazy to give so much for so little and you'd be crazy to miss it.
VISIT Randy Blue NOW!
VISIT Randy Blue NOW!